Clarity
We cannot solve our problems with the same thinking we used when we created them (
Albert Einstein)
Clarity is essential in a constantly changing world.
There are no guarantees to success during continued change but we believe that a balance of a clear
vision

, sound

values

, strong

team

work, clear

process

, and measured

risk

will put you in a good place to face the

challenges

ahead and

benefit

from change.
We describe it thinking clearly to build a sound business with the ability to adapt and change while maintaining a mindset of doing the right thing, effectively, at the right time even when no one is checking.
By applying common sense and simple processes we support you to move your business forward.
First:
We like to be 

CLEAR

 when facing a challenge as it provides focus to our thinking:
C

heck where we want to be;

L

imit our focus to the core of the issue;

E

xplore various options;

A

ct on the chosen route;

R

eview our progress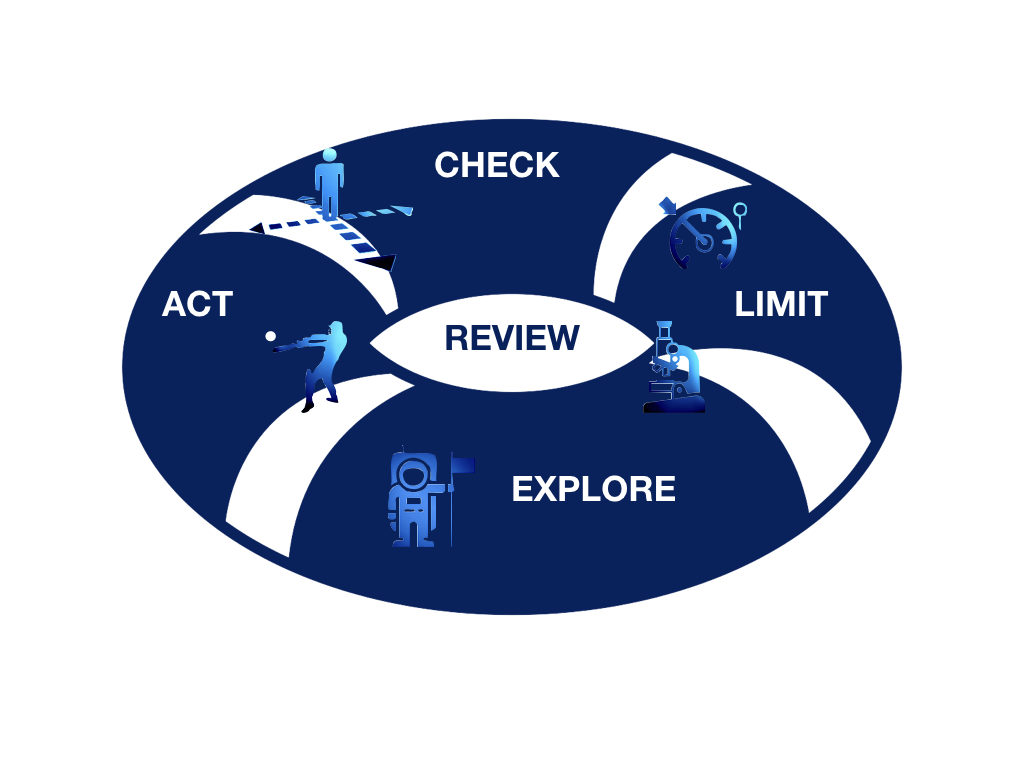 Using this framework we can help you think clearly to:
Then change happens:
There is nothing permanent except change (
Heraclitus)
In times of uncertainty and change it is hard to know what to do and how best to move forward.
You need to be clear where you want to get to, what problem you are trying to solve and which route to take.
Winston Churchill said "A pessimist sees the difficulty in every opportunity, an optimist sees the opportunity in every difficulty".
We are definitely optimists although we maintain a realistic view on what can be achieved in the most challenging circumstances.

Using these frameworks we can help you to identify and maintain:
Vision
Having a clear vision and communicating this effectively can create understanding and buy in from all your stakeholders.  Our clear thinking and commercial experience can help you define and communicate this.
Values
 
The soul of the business, led from the top in everything you say and do.  Our experience with cultures can help you define and integrate this effectively
Team
 
The right people in the right roles with diversity in thought and style.  Our  Team Management Systems and SNS tools can support you.
Risks

Everyone faces risk but the key is understanding and managing risk. Our experience with risk mitigation amd controls will help you identify and manage your business risk.
Processes

Simple and effective processes that every understands. The processes should allow the team to provide stakeholders with credible data they can trust and believe in.  We help teams develop simple systems to provide this for stakeholders.
We look at the overall strategy of the business, the associated risks and mitigations. To combine efficiencies with cost savings not value cutting to build a sustainable business.
We have applied these frameworks to many areas of change in many businesses, including:
Business direction

– building on core capabilities in a competitive market
Reporting

– improving the clarity of board reports and the effectiveness of meetings
Downsizing

 – focus when resources and cash are limited and the future economy is uncertain
Fund raising

– preparing for fund raises or seeking new route for finance
Corporate governance

– doing the right thing in the right way without bureaucracy
Risk mapping

– identifying the core risks and monitoring
If a great team knows where it is heading and does the right things in the right way it can achieve success.